our production ethics
Our brand's social and environmental responsibility has been one of our core concerns since we launched our clothing line.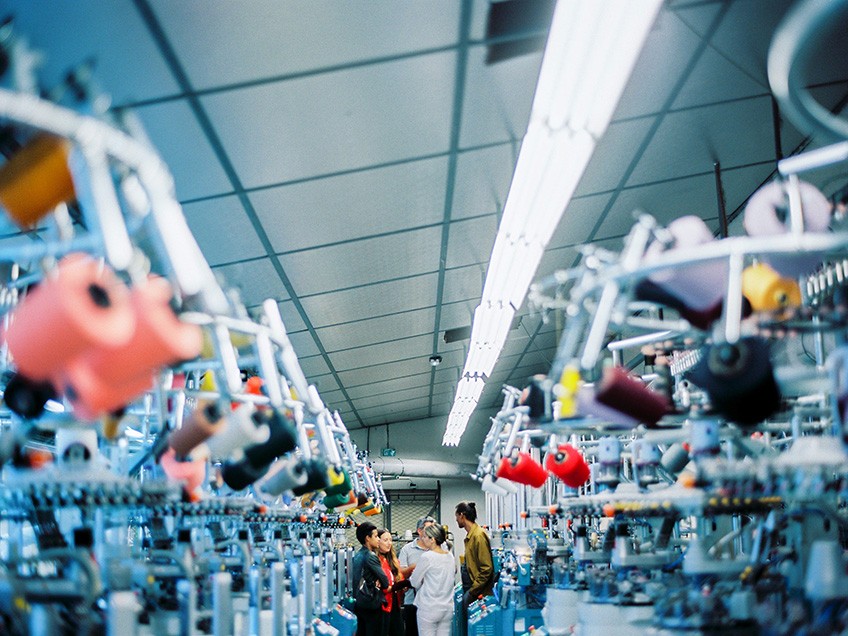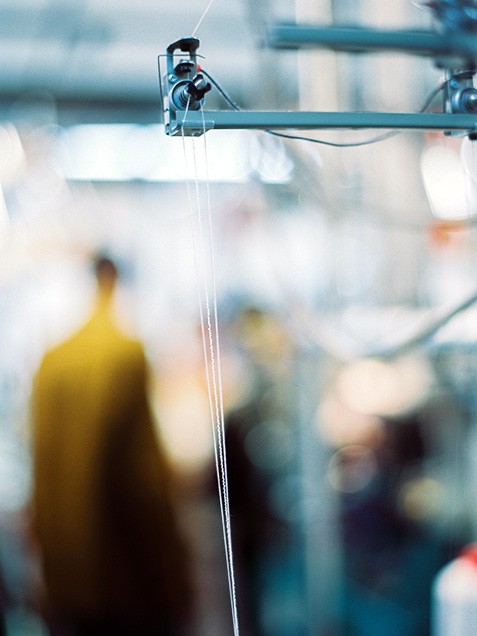 With the fashion industry the second highest polluting sector in the world, we considered it essential to adopt a sustainable, ethical approach to production.
Our first practical step towards realising this has been to choose exclusively European production and to limit our quantities.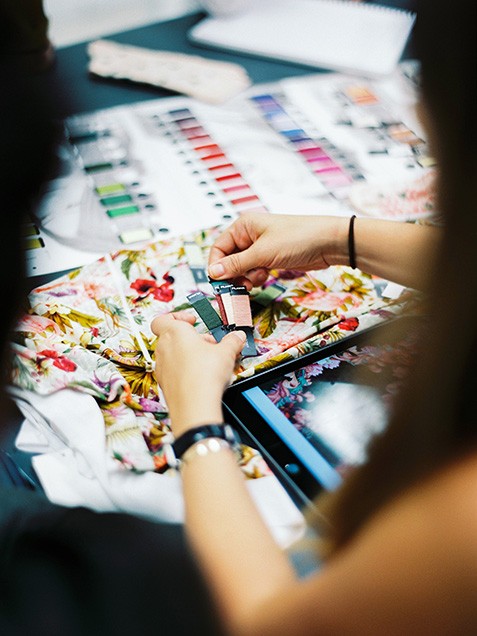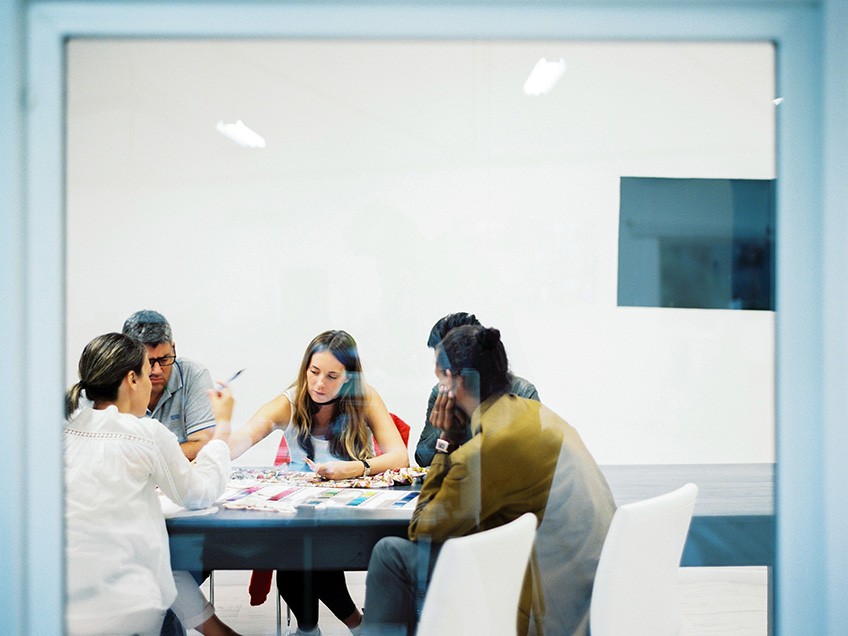 Recently, we decided to take a new turn by excluding all non-organic or non-recycled materials from our collections. In this way, we want to strengthen our positioning as an ethical and sustainable brand in the long term.

Below, you will find an overview of all the measures we have already put in place.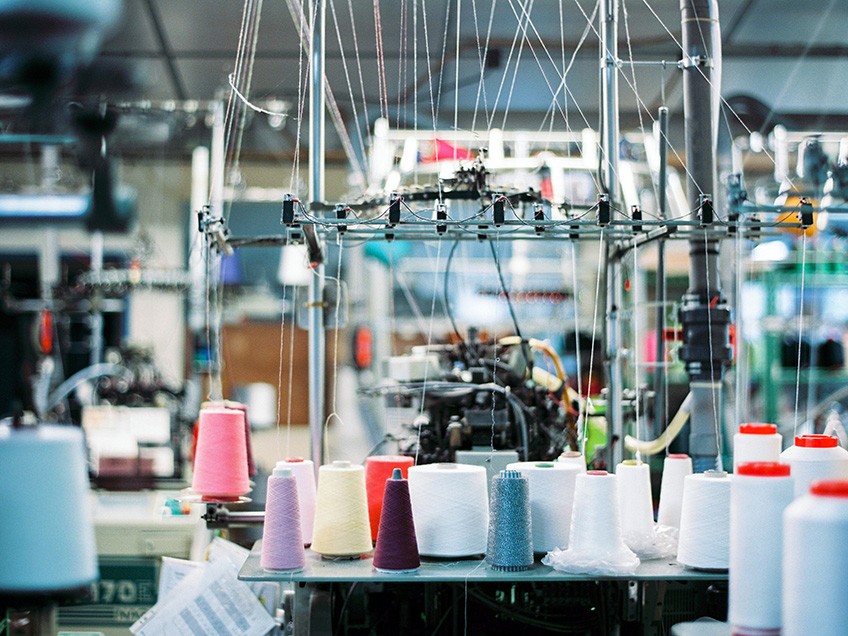 All our collections are produced exclusively in Europe and in a limited quantity, to avoid any overproduction. Producing in Europe allows us to revive local trades, which have gradually been disappearing from our continent.
The factories with which we work are generally long-standing partners, which we have visited on several occasions.
For more information on our factories, consult the exhaustive list of our partners at the bottom of the page.
We attach a great deal of importance to the quality of our products, as a quality product is one that lasts.
However, it is also essential to look after your clothes if you want them to last a long time.
We therefore encourage you to follow our care instructions, which can be found on most of our labels: only wash the garment when necessary, carefully follow the washing temperature instructions, allow the garment to dry naturally, hand wash if possible, to save energy, and only iron if essential.
Contrary to the seasonal approach, we only release one collection per year on average. This is due to the small size of our team but also, and primarily, due to the way in which we consider production and textile use. Mosaert is part of what is known as the slow fashion movement, which aims to encourage people to buy less but better; this is in line with our consumption philosophy.
We are convinced that customers are entitled to know what it really costs to produce their clothes, especially since producing in Europe has many benefits that are dear to us but, at the same time, lead to higher production costs. This is why you will find a diagram on every product page of this website, explaining the different costs involved in producing the item. The final sale price covers the operational costs, communication and profits.
All Mosaert parcels are dispatched in 100% recycled cardboard boxes. The garment itself is packaged in tissue paper to avoid the use of plastic. Lastly, all our labels are also made of recycled paper.
The choice of raw materials is essential in reducing its ecological footprint. Thus, we have decided to use only organic and/or recycled materials in our collections. Organic cotton has, for example, a number of benefits compared with conventional cotton: it emits 46% less CO2, requires 91% less water, consumes 62% less energy, and no pesticides or artificial fertilisers are used to produce it.
In addition, it is also possible to act on fabric waste when producing clothing. There are certain techniques that can circumvent this problem, particularly 'fully-fashioned'. This technique, which is used for our knitted items, involves knitting the garment directly in its final form, avoiding any unnecessary cutting.
Our site is hosted on the servers of Infomaniak, a Swiss company that offers sustainable, social and local web solutions. This ecological host is supplied only with certified electricity from renewable sources.
The servers used have "low voltage" technologies, which means that they are less energy consuming and less sensitive to heat.
Mosaert is an investor in what is known as an Impact Fund. The companies in this fund have a business that creates a positive impact in one of the following five ways - renewable energy, water, nutrition and sustainable food, personal well-being or waste management.
Mosaert also invests in a portfolio that includes SRI (Socially Responsible Investment) assets. The SRI financial instruments in this portfolio are selected after being subject to a range of ESG (Environment, Social and Governance) filters/criteria. One example of an ESG criterion is exclusion, which allows the barring of any company that works in certain sectors, such as arms, alcohol, tobacco and the use of fossil fuels.
our factories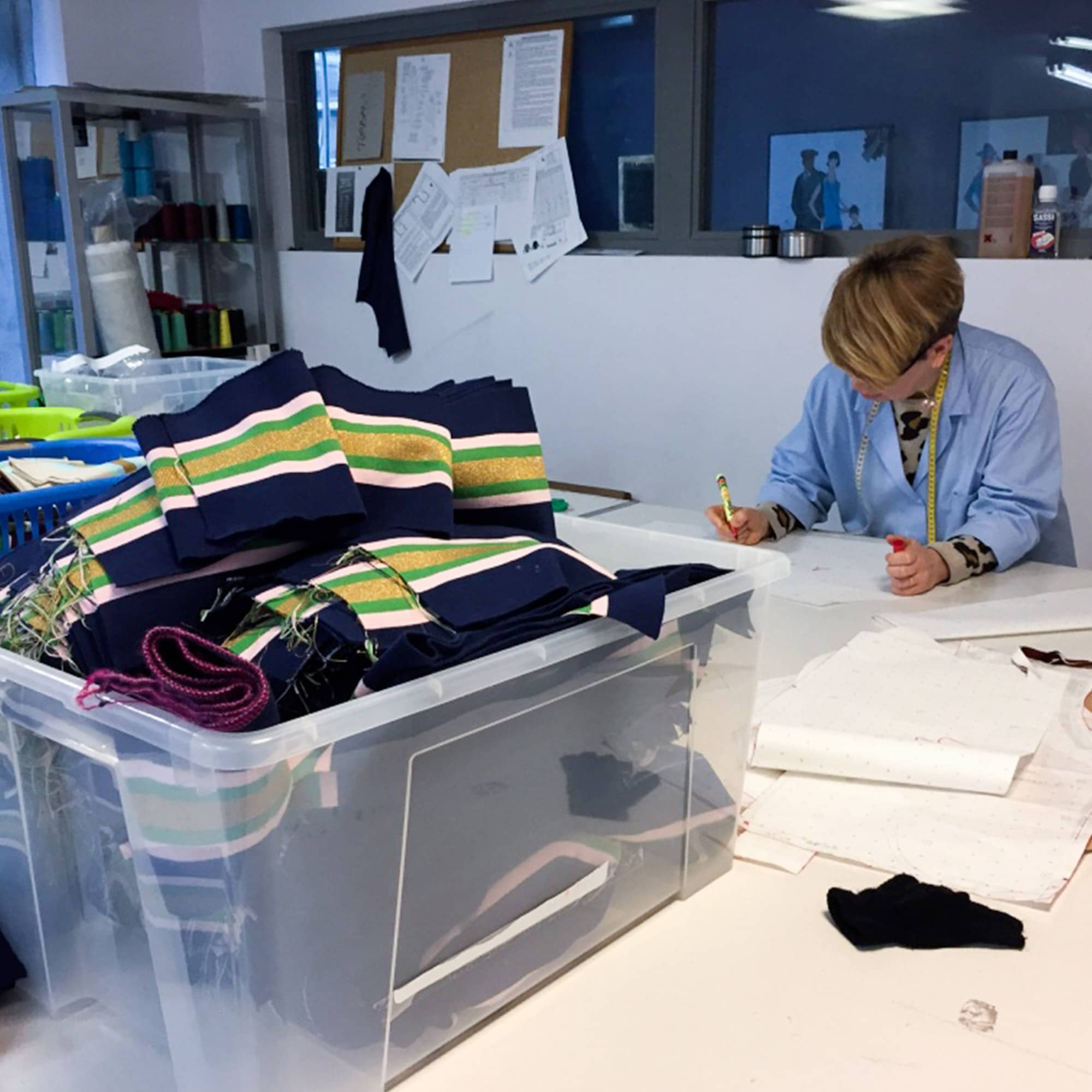 Broussaud
For three generations, the Broussaud family has made socks in France, right in the heart of the Limousin region. Aymeric and Alexandra Broussaud, currently at the head of the company, and their team are committed to perpetuating a tradition of French expertise while remaining at the forefront of trends and innovations. The factory has the "Living Heritage Company" and "Guaranteed French Origin" labels.
Mulieris
The Mulieris non-profit association is a social and vocational reintegration project created in 2005 and located in Brussels. This dressmaking workshop aims to offer job prospects to people encountering social difficulties. The training period varies between one and two years, depending on the age of the person. Supervision is provided by experienced personnel enabling the worker-tailors to acquire intensive training and solid experience.