Materials and production techniques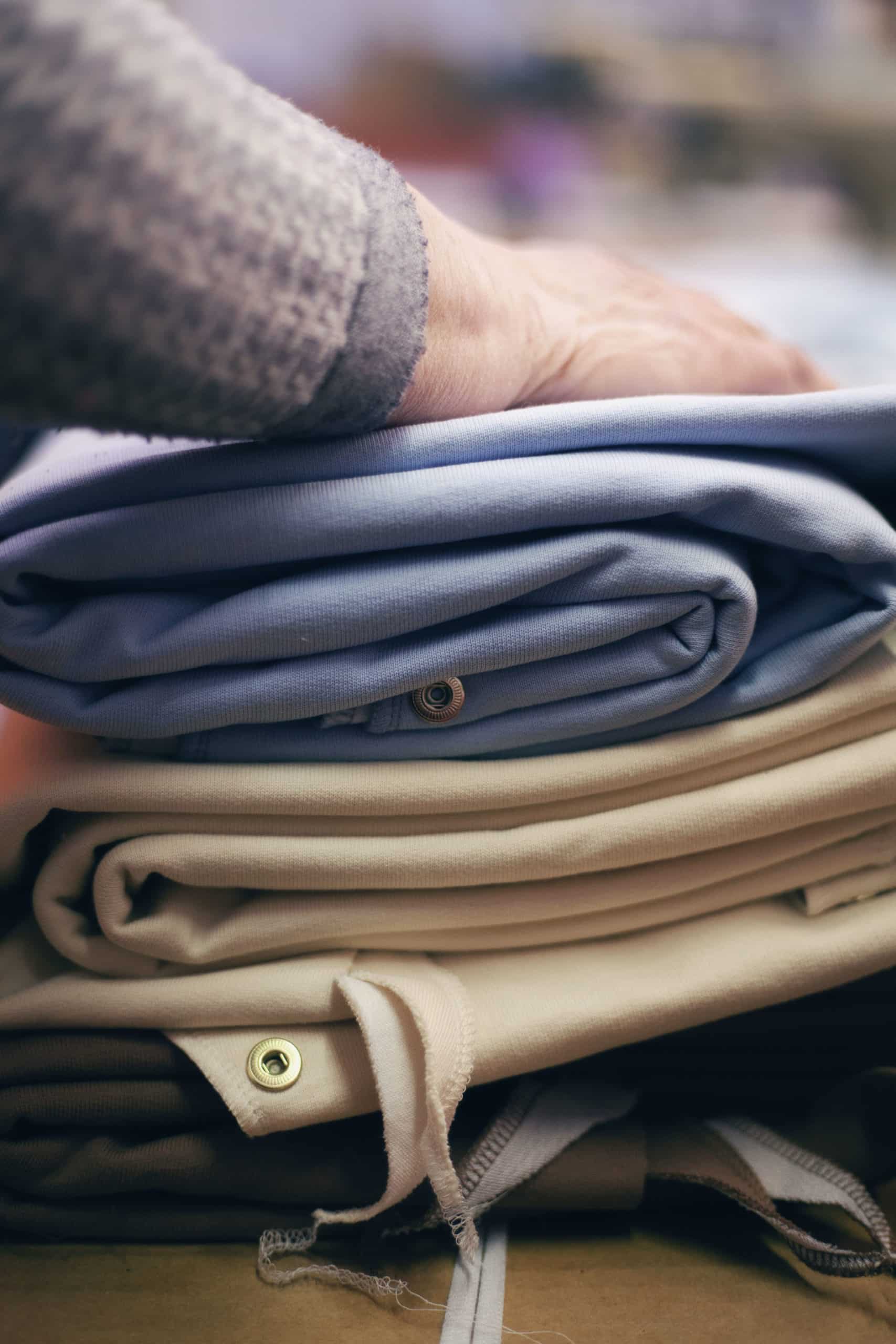 The choice of raw materials is essential in reducing its ecological footprint. Thus, we have decided to favour the use of organic and recycled materials in our collections since 2020.
Organic cotton has a number of benefits compared with conventional cotton: it emits 46% less CO2, requires 91% less water, consumes 62% less energy, and no pesticides or artificial fertilisers are used to produce it. We also attach great importance to certifications, such as GOTS (= Global Organic Textile Standard). This label certifies the organic origin of the fibres, the respect of social and environmental requirements, from the harvest to the making of the garment.
In addition, it is also possible to act on fabric waste when producing clothing. There are certain techniques that can circumvent this problem, particularly 'fully-fashioned'.
This technique, which is used for our knitted items, involves knitting the garment directly in its final form, saves raw material and avoid unnecessary waste.